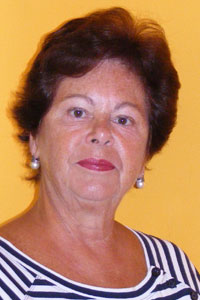 Here's Howe is a full-service catering company committed to an attention to detail and specializing in precious moments.
When hiring a caterer, you want someone whose love for food reflects in their work. Ana Howe and the staff at Here's Howe Catering has a passion for cuisine that makes us the perfect caterer for your next special engagement.
"My love and passion for food is reflected in my work. I enjoy creating whatever your needs are, from the simple to the spectacular. Let me create the perfect menu for you, from hors d'oeuvres to elaborate affairs! ~Ana Howe
Services range from providing intimate dinner parties to elaborate cocktail receptions, gallery openings, weddings, office luncheons, and corporate functions.
Ana Howe brings over 13 years of experience in the Naples area to your table. She was previously with CMI, LaPlaya Beach Resort, and Pelican Strand, and then worked with one of Naples' best caterers. Private chefing, a professional staff, and heart-smart meals are available upon request. A one stop caterer, Here's Howe Catering enjoys exceeding your needs and can deliver anything from the simple to the spectacular.
Let us help make your special occasion memorable!
From corporate events to weddings, private chefing to cocktail parties – our full service catering and planning team will handle all the details for your private event. With professional chefs and organizers we will cater your entire party, taking care of meal preparation, rentals, entertainment and even valet.
Ana Howe and her staff's healthy, fresh and delicious menus are crafted with an attention to detail and are always uniquely personal. We also offer a time-saving, fresh-made lunch service delivered straight to your office. So whether it's a gala or luncheon, intimate dinner or birthday party, Here's Howe Caterer's take the stress out of the planning for you. proudly serving Naples, Bonita and Marco Island in Southwest Florida.